Overview :
Do you want to know what are the best toys for Yorkies in the market? We got you covered buddy. Keep reading to check our list of the most enticing toys for Yorkshire terriers.
No two dogs are the same. Every single dog is different. However, regardless of the breed or size or personality, they all love to play. Some dogs will show it more than others. The Yorkshire terrier is one of these.
Even though Yorkies are small, they are bursting of energy. They like to play most of the time. As a Yorkie parent, you must know what I'm talking about.
Toys area perfect way to help your terrier develop and grow. Through games and toys, they differentiate which behavior is appropriate and which is not. They also learn how to communicate. In addition to several other benefits.
It would be wise to have some good Yorkie toys available hand. This way your canine can satisfy his needs. Well, keep reading to see our reviews of the most suitable toys for Yorkies in this guide.
Best Chew Toys :
1- Kong Extreme Medium Bone :
Not all Yorkshire terries are rough chewers but some are. Typically, elder Yorkies and during the teething phase will turn into power chewers. This is why you need you a durable strong toy such as the Kong Extreme Medium Bone.
Kong's toys are a nice pick for aggressive chewers. this medium bone toy can withstand rough chewing. It survived rough chewers like Rottweilers or large dogs like German Shepherds. So, you don't have to worry about its durability.
This bone is suitable for exuberant Yorkies. However, considering the size of this toy we recommend it for larger sized Yorkies.
Regardless of its durability, you can fill it little treats into the ends of the bone. This will definitely make the toy more interesting.
It is made of sturdy rubber material. its rubber helps massage gums. In addition, the toy prevents some plaque build-up.
Finally, remember to toss the toy if it ever splits. However, you will be getting a lot of wear and tear out of it before splitting.
Pros :
It is durable.
It can be filled with treats.
It massages your terries' gums.
It prevents plaque.
It keeps your pup busy.
Cons :
It is not indestructible.
The rubber smells.
2- Nylabone Puppy Chew Teething Ring :
With this toy, the toy line Nylabone uses a series of rings to help soothe gums. Those rings can actually reach the back teeth. This toy is enjoyable to chew. For, the rings feature a texture that your Yorkshire baby will never get bored.
The interlocking nylon rings are made of ultra-durable material. The toy won't splinter. The toy won't crack even with power chewing. The chewing satisfaction this toy gives promotes healthy, non-destructive chewing habits.
However, for security purposes, make sure you check the toy for signs of wear and tear on a regular basis. Besides, the toy is easily maintained, cleaned and kept in top condition.
In addition, the Nylabone Puppy Teething Rings helps controlling plaque. It, also, prevents tartar build-up. The toy is, in fact, gentle to gums and to teeth.
Finally, the toy has been approved by the biggest vet agencies. It is an ideal pick for small dog breeds like Yorkies.
Pros :
It is super durable.
It is tough yet gentle.
It prevents plaque and tarter.
It is easily cleaned.
It keeps your Yorkshire terrier busy.
Cons :
It is not indestructible.
Best Interactive Toys :
1- TRIXIE Dog Activity Flip Board :
Interactive dog toys are not only for fun. they serve a greater goal. The TRIXIE dog activity flip board train dogs with some new skills. It gives your Yorkie pup the mental stimulation s/he needs. At the same time, it gives training and learning time more fun.
It provides your Yorkies with fun. It entertains them to keep them distracted. If you are searching for the ideal degree of enthusiasm to keep your thrilled Yorkie at bay, then Trixie's flip board is yours.
Dog trainers reward dogs for solving puzzles or for doing other small tasks with treats. Well, that's what the board does. The board rewards your pet for opening compartments, sliding and flipping cones with their nose through tasty treats.
This toy is designed specifically for small dogs like the Yorkshire terriers. This puzzle is challenging enough to keep your pup busy for extended periods of time.
The toy has a secure design. Thus, you don't have to worry about pieces falling over or off the board. However, this toy is not for beginners. You can't start with it. Your Yorkie should've encountered and worked on puzzles before.
Pros :
It is durable.
It is colorful.
It is safe.
It is easy to clean.
It is fun.
It fits small dogs like Yorkies.
Cons :
It not a chew toy.
It doesn't fit larger dogs.
2- Pet Qwerks Talking Babble Ball :
The Pet Zone IQ Treat Ball is an amazing way to help your canine through boredom, anxiety, and other destructive behaviors. This interactive toy will keep your Yorkie amused and interested in it for a long time.
In addition, The Pet Zone IQ Treat Ball will help stimulate your pet mentally and physically.
This toy is also a slow-feeder. This will help you tailor how much food getting into your canine's tummy. All you have to do is to fill up the ball with your terrier's favorite treats and hand it over.
The IQ Treat Ball is made of high-quality materials. It will survive through rough and tough play. The plastic of the Pet Zone IQ Treat Ball is safe. In fact, it is made of a non-toxic one. So, it provides a safe playtime.
You can separate the toy into three pieces for easy cleaning. In addition, you can adjust the challenge for your Yorkshire pup. The middle disc can be altered to 3 difficulty levels. This would make it more challenging.
Pros :
It is built with high-quality durable materials.
It helps with weight management.
It has many challenging levels.
It is fun.
It is easy to clean
Cons :
It is suitable for power chewers.
Small treats might fall off.
Best Rope Toys :
1- Nuts for Knots Heavy Duty Rope Dog Toy with Tug :
Yorkies love tug-of-war games, along with most dogs. Thus, you need a good rope toy. Rope toys are the best personally. You can use them for several purposes. They are suitable for various types of play.
In fact, they are ideal for chewing fans. Although rope is not as durable as rubber, the rope has intense durability. Rope toy similar to the nuts for knots rope toy tends to be safety-conscious material composition.
This Nuts for Knots toy already gives the impression of a tough durable toy. Well, as a matter of fact, it is just as tough and extensive as it appears to be. This rope toy promises superior durability compared to other rope ball toys on the market.
This nuts for the knots rope ball has a remarkably sturdy handle. This way you can throw the ball as afar as you can for the extra fun fetching game. In addition, you guys can get involved in some intense interactive games of tug of war.
It promotes healthy teeth. It helps cleaning your Yorkie's teeth. It also prevents tartar and plaque.
Pros :
It is super durable.
It is safe.
It suits several types of play.
It prevents tartar and plaque.
It helps cleaning your Yorkie's teeth.
Cons :
It is not indestructible.
2- Rope with Squeaky Ball Toy :
Since Yorkies love balls, our second-best rope toy has a squeaky call attached to it. Well, there's nothing that Yorkshire pups love more than a squeaky ball. Prepare yourself for some high-flying fun with the Frisco Rope with Squeaking Ball Dog Toy.
Inside of the rubber ball, there is an extra-loud squeaker. Your dog will go nuts because of that noise. As matter of fact, most dogs get super excited when balls make a fun noise.
This rope ball toy is a multipurpose one. It has enough rope around the ball. This way you can enjoy some tug-of-war games. In addition, the tight rope texture would hold up through several play sessions.
This rope ball toy has plenty to unravel. Regardless of its squeaker and its durability, the toy also has an incredible bouncing advantage. It is unpredictable and fun. Furthermore, this would encourage your Yorkie to play in many different ways.
The toy will remain interesting and fun for your pup for a long time. It encourages solo playing. This will give you plenty of time alone. In addition, since the toy comes with a built-in rope handle, it is ideal for interactive games with your pooch. You can toss it fast and far for an on-demand fetch game. Made of polyester and thermoplastic rubber for the variety of textures dogs love.
Pros :
It is durable.
It has a built-in, extra-loud squeaker in the ball.
It has a rope handle.
It has a built-in ball.
It suits several types of play.
It is affordable.
Cons :
It won't survive power chewing.
Best Plush Squeaky Toys :
1- KONG's Cozies: Marvin the Moose :
KONG's line of plush toys "Cozies" contains some super cuddly fluffy toys for your Yorkie.  All of them tend to have a built-in squeaker. This will help bring the hunter inside your Yorkie to life. The toys have less stuffing aka less mess around the house.
Well, technically, the Marvin the Moose is the bestseller of the line. However, there are other options too. The line contains a pink elephant, purple rhino, green alligator, pink monkey, white lamb, yellow duckie… and many other options.
Usually, small dogs go crazy for the lines' small Cozies. You can't blame them. The toys are almost as adorable as your Yorkie. Let alone how durable these are. they're extra tough.
These Small Cozies have an added layer of material. this will extend the life of the toy to last longer. Not to forget that there is a squeaker which entices play.
Yorkies will love to cuddle and lick the soft plush of this cute moose. Marvin the moose is a perfect toy for a game of fetch. As it provides your Yorkshire terrier with the needed comfort and warmth.  
However, you have to know that the toy is durable for a plush toy, not a chew toy. In fact, the toy was not designed for chewing sessions. In other words, make sure to remove the toy, once your Yorkie has stopped playing with it and just started to chew on it.
Pros :
It is durable (it contains an extra layer of material.)
It contains minimal filling for minimal mess.
It is fluffy, soft, and cuddly.
It contains a squeaker.
Cons :
It is not for chewing.
The squeaker is misplaced.
2- Smart Pet Love Snuggle Puppy Behavioral Aid Dog Toy :
We left the best for the last. The smart pet snuggle puppy behavioral aid dog toy is ahead of its time. This amazing toy is shaped like a cute snuggly puppy. The shape is extremely practical and easy to fuel your desire to cuddle it.
The best thing about it that it reminds your Yorkie of being with their mothers and siblings. This toy is so sweet. It has a disposable warming pack. This one makes your Yorkshire terrier feel like he's cuddling with a real, existing, body.
Although this toy might be the most expensive toy on our list, it's also the most efficient one at the same time.
We can't cuddle with our dogs all the time. We got jobs and duties. However, dogs need comforting heat and a heartbeat. This smart toy offers your pup the comfort they need when you can't be there for her/him.
This Snuggle Puppy is one of the most popular behavioral aid toys. It provides anxious pups with the feeling of security and the existing of a living companion. The toy is filled with technology that mimics a heartbeat. This way it offers your Yorkie warmth.
The toy is very effective in helping your terrier sleeping through the night.
Helps puppies, sleep throughout each night, and reduces stress caused by fireworks, thunderstorms, or separation anxiety.
Helps with crate training by reducing negative behaviors such as whining and barking.
'Real-feel' rhythmic heartbeat and warming heat pack to calm your pup.
Pros :
It is durable.
It feels like a living animal.
It features heartbeats.
It is well-made.
It helps puppies' transition to a new home.
It helps with stress and separation anxiety.
Cons :
The heartbeat might be too loud for some dogs.
Buying Guide For Yorkies Toys :
How do Yorkshire terriers play?
Yorkies are bred to hunt. Because of that, they adore to "prey" after items, grab and shake them. To put into perspective, the perfect toy for the Yorkie is a small one that makes noises, squeaky things, and can move.
The Yorkshire terriers are one of the most intelligent breeds. They really love to play "fetch". Especially, when the ball is light and small. This way they can carry it easily in the mouth.
The fact that they were bred for hunting plays an important role in shaping the character of Yorkies. This characteristic feeds their inherited instinct to catch small animals which when caught will definitely squeak.
Speaking intelligence, since your Yorkie is certainly intelligent, s/he will love to solve a challenge or some sort of a puzzle. As a matter of fact, they need puzzles considering their need to use their intellectual skills.
Talking about mental stimulation, another wonderful way to mentally stimulate your terrier would be using interactive dog toys. This type of toys will also be fun and enjoyable for your Yorkie when it's alone at home.
Here are the needed characteristics of the perfect toy of a Yorkshire terrier:
It should provide interaction (the interaction can be like making noise—particularly animal noises—or move unpredictably.)
It should provide mental stimulation.
It should provide physical exercise.
It should provide an outlet for some power chewers.
It should provide comfort.
It should be easily washed.
It should be made of durable, non-toxic, healthy material.
What to look for and What to Avoid?
The most important aspect of choosing toys for Yorkie is safety. It is crucial to pick toys that are safe to play with. Nowadays, there are many different sources to go to when buying a dog toy. You can buy it online or from pet stores.
However, the diversity and the different designs and shapes put at risk. Let's admit most of us do not read labels or check the source of our product. While we should do that.
In fact, these toys could have been made at any place in the world and with harmful chemicals.
This is why there are several safety standards that a toy should meet to be eligible for playing. Those safety standards tend to be different from one country to another. Some of them tend to be are high and strict. For example, try going for products made in the U.S.A.
While others don't pass regulation to watchdog the dog toys industry. These places tend to use low quality and dangerous material. thus, make sure you read the label of the toy to know where was is it made.
Moreover, try to avoid any cheaply made products. Don't be tempered with the cheap price of the toy. Try to search for toys which have been conducted in trustworthy countries.
You should be aware of which the potential dangers you are taking when you are purchasing a certain dog toy.
Another useful tip is to remove any remove the toy of your dog immediately when it has been damaged or worn out.
Technically, Yorkies' teeth are sharp and little. In other words, make sure not to purchase toys that can easily be ragged or torn apart. Besides, try to stay away from poorly made rubber toys or cheap soft plastic ones.
These will probably be chewed into small pieces in seconds. As a result, this way you are putting your Yorkie as at risk of choking hazards. As when these small pieces are swallowed, they can harm your dog.
In addition, try to avoid plush toys which contain plenty of fluffy stuffing or fragile layers. First, these toys can be easily torn apart. Second, your pup may choke on them. Third, they make a huge mess around the house.
When it comes to choking risks all types of toys do present such a risk. Well, rope toys are no exception. They are dangerous too. they pose a love of chocking or gastric upset if any pieces have been swallowed.
Furthermore, try to avoid toys with some sort of attachments (bells or ribbons, for example). These are the masters of choking incidents. Don't leave your pup with such a toy alone.
Concerning toys with squeakers, they should be durable and made of hard-to-rip material.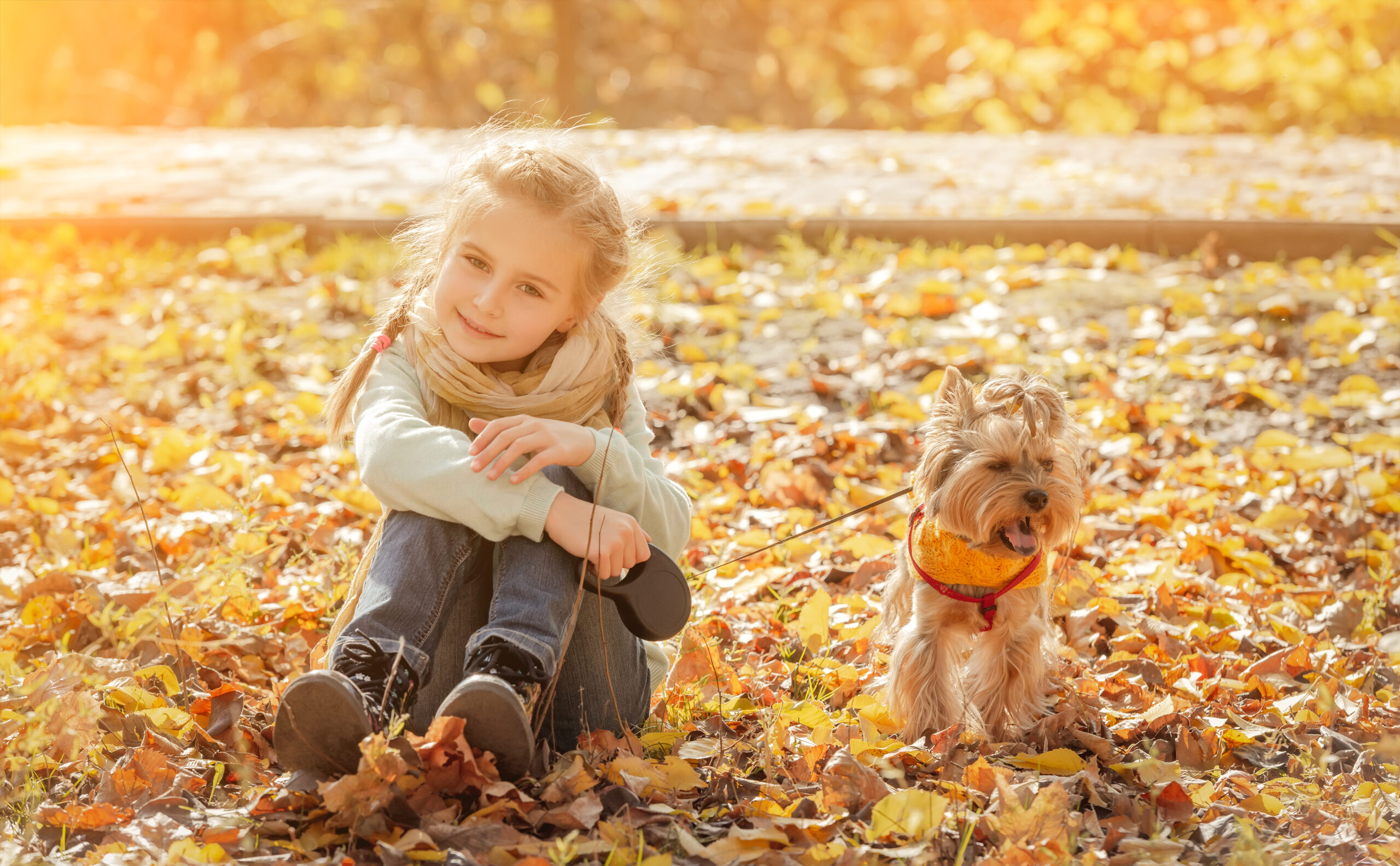 Frequently Asked Questions :
1- What Toys Are Appropriate for A Yorkie?
Well, originally, the Yorkshire terriers were bred to hunt and corner small animals constantly. Thus, you might need some toys that help keep up with their bursting energy. Squeaky toys could be, basically, efficient with this breed. This goes to the fact that they sound like small prey. Consequently, this will get your Yorkie excited and keep her/him engaged.
2- Can Toys Help with Socialization?
Of course, toys are a magnificent way to socialize. However, make sure you always supervise any playtime your Yorkie has with other dogs. Your Yorkshire terrier needs time socializing. As negative behaviors such as aggression or jealousy can rapidly occur and make an issue.
3- What's the Best Toy for A Yorkie Puppy?
There is no suck a game specifically for Yorkshire puppies. However, you can take the specific needs of Yorkie puppies in consideration to choose a more suitable toy. For example, they need support for both growing minds and bodies. Chew toys are perfect for calming irritated gums. while puzzle toys, help your Yorkshire baby get the needed mental stimulation. Whereas, active toys like small balls or rope toys help with socialization and physical stimulation.
4- How Do I Keep My Yorkie Safe During Playtime?
You should always supervise your Yorkshire terriers during playtime. They are small. Thus, Yorkies may fit into tight spaces. In addition, those babies are fierce and have no fear of either bigger dogs and animals or unknown areas. If you don't keep an eye on your Yorkie, s/he can get into a lot of trouble.
Conclusion :
Yorkies are one of the most playful breeds. They have a huge love for fun, curiosity, and adventure. The list above containing the best toys for Yorkies which would help to control that natural energy and drive. Through toys, you'll maintain a genuinely happy Yorkie around.
Yorkshire dogs also like to explore. Thus, they need a lot of time outdoors. Finally, always remember to spend time with your Yorkie and to always supervise her/his playtime.