- Name : Funadog For Best Dog Toys
- Adress : 1800 Miami Rd, Fort Lauderdale, FL 33316, United States
- Phone Number : +1 (786) 310-3464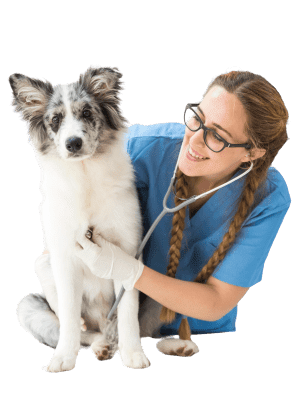 We are dog lovers. For some of us, dogs aren't just pets. dogs are family. We genuinely care and nurture them with as much love and affection. Thus, as dog lovers and experts, we built this company. They are the inspiration for our website.
As dog lovers, all we ever think of is providing dogs around the world with all the happiness and the welfare they need.
We created this environment to be your main-go-to source when it comes to your dogs. We understand because we are just like you. We are dog owners who got lost in the pet industry. We are just like you. We got frustrated on how to deal with our dogs at one time, too.
This is why we are here to explore everything related to dogs in every aspect. We are your trustworthy friend who would provide you with the necessary items to take care of your beloved pups.
Through experience and intensive research, we became experts in the dog arena. Although we are not vets, we source our information from them. We are your researchers. We aim at making your search fruitful.
Our website has grown with time because of our devotion to dogs and dog parents. a devoted network of animal lovers has sprung up around them. Our main concern is reaching and helping as much dog and passionate dog parents as we can.
We founded this website with the main goal of helping every dog parent choose the best available options in the pet industry. In our website, we try to answer your questions and concerns. We aim at making your purchase for your furry pal easy and effective.
In addition to providing dog parents all the information, they need to maintain a happy, healthy, dog. We seek at upholding a strong community where people who care about dogs can get the knowledge and experiences of dog parents all around the world, connecting you with other dog parents indirectly.
Here at Funadog, we continue to seek new and innovative superior products for your canine.  Our vision as a team is not just to review a product. Our vision is to enrich your pet's life.  Funadog will always be the name you can count on.
This is what you would find on our website:
Products reviews: we review products with an in-depth reach process. If you are interested how do we come up and publish our reviews, feel free to check our Review Process? We review the following:

Dog training supplies
Dog treats
Dog behavior Aids
Dog insurance plans
Dog gifts (subscription boxes)

Comprehensive guides: we don't want you only to know what are the best products. We want you to make the right decision yourself. We aim at providing you with the necessary guidance to be qualified enough to decide what you and your canine want through our buying guides.
Tips and pieces of advice: we provide you with recommendations on how to train and treat your dog. We share with you the experiences of pet owners and dog parents from all around the world. You can think of us as your cheat code to your dog-life. We will advise you, give you tips and tricks on everything dog-related.
Answer FAQ: as your friends, we will aim to answer your inquiries. We will be here for you solving your every day difficult dog-related situations. We would love to hear your problems and work hard to give you your needed answer.
Publishing hot/viral/trending dogs-related topics: we will work hard to search viral hot topics on dogs to keep you posted. As much as we care about quality. We care about accuracy and being up-to-date with what's happening out there.
Break myths: all our life we've been feed several myths is all areas. Well, the dogs' arena is no different it is full of myths. We search and aim at breaking popular myths and replace them with beneficial facts.
Now that you know who we are and what we do, well here is from where to start.