Overview :
If you have a golden baby at home, we would help you get the best toys for golden retriever puppies. We collected a list of the most useful toys for retrievers. In addition, to how to chose the toy that suits you most.
The golden retriever is America's fourth favorite dog breed. This breed stands among the world's most popular dog breeds. This exuberant Scottish gundog of great beauty has been a dream of most dog lovers.
When it comes to working, golden retrievers are hard workers. They would kill it in hunting and fieldwork. They make an amazing guide for the blind. They are perfect when it comes to search-and-rescue.
Retrievers like obedience. In addition to being highly competitive. As good as the can be at work. They are full of life. Golden retrievers have endless admiration for life and fun.
Since Golden Retrievers make such amazing family dogs, it's no surprise that they are one of the most adopted dogs by families. Besides, these goldies made several appearances in regular and animated movies, TV shows, and commercials.
This baby is a sturdy, muscular dog of medium size. Retrievers are famous for their dense, lustrous coat. Their name comes from their golden wavy coat. They are famous for their broad head, welcoming and clever eyes, short ears, and straight nose.
Golden retrievers are a hallmark of a breed. Those lively goldies are known for being outdoor, loyal, and family dogs. Retrievers are playful. they love to play.
Golden retriever puppies are even way cooler. You probably know the benefits of having a puppy. Having one would make your life easier.
Golden retrievers' puppies like obedience. They enjoy making you pleased. Thus, if you be careful during that phase, you got you the best dog in the world. You should be careful about what would give to your retriever.
Through dog toys, you can achieve a lot. The right toy can encourage or discourage behavior.
We made a list for your golden puppy. Feel free to check it. This might help you with your furry friend.
Best Toys For Golden Retriever Puppies :
Best Chew Toys for Golden Retriever Puppies :
1- West Paw Zogoflex Hurley Durable Dog Bone :
This tough chew toy is built to last long. It is a great choice for a teething golden retriever puppy. Hurley provides a 100% guarantee for dog damage. In fact, in the dog toys industry, you won't find this very often. It is kind of very rare.
If this proves something, it proves how resilient this toy truly is. This toy contains the fun of a ball, the attractiveness of a bone, the sturdiness of a chew dog toy.
They offer three sizes. This way you can find the right size for your puppy. Concerning safety, this bone is SAFE. Hurley used safe materials. They meet the FDA standards. The toy is free from dangerous chemicals like phthalates and BPA.
In addition, this West Paw Zogoflex dog bone is eco-friendly. it is recyclable. The toy support dishwasher cleaning. This toy doesn't sink. So, you can take it near a pool or a lake.
Pros:
It is durable.
It is 100% recyclable, BPA-and-phthalate-free, non-toxic, and FDA-compliant.
It supports dishwasher cleaning.
It is made in the USA with US-sourced materials.
It comes in different sizes and bright, distinctive color.
Cons:
It doesn't last super aggressive chewers.
2- Benebone Wishbone Bacon :
The Benebone's Wishbone Chew is another toy that would be suitable for your golden boy. This isn't an average chew toy. This toy is super durable. It is tougher than a real bone. Benebone's bacon wishbone is suitable for mostly all breeds.
The wishbone comes with a bacon flavor. The Benebone uses 100%real bacon for flavor. Dogs can sense whether it is real bacon or not. This way you secure your dog is attracted to the toy. In addition, you secure "how natural" this product is.
This bone is made in the USA. Benebone used durable nylon. They also used USA-sourced bacon. the tasty wishbone will keep your dog chewing with delight for hours. This will keep him busy.
The shape of this wishbone makes gripping extremely easy. Regardless, of its paw-friendly shape, a portion of this product's sale goes to animal support organizations.
Pros:
It is super durable.
It is made with real bacon.
It is practical and paw-friendly.
It is made in the USA with USA-sourced bacon.
Cons:
It is not totally indestructible.
Best Interactive Toys :
1- Nina Ottosson DogTwister Interactive Game :
The Swedish trainer Nina Ottosson believes that dogs need both mental and physical stimulation. This is why she designed several puzzles to achieve both stimulations. This product right here comes from her.
This interactive toy makes your pup work for her treats. This way she will be learning and having fun at the same time. This Dog Twister Plastic Interactive Dog Toy challenges your pup. It makes her/him use their intellectual abilities.
Your pup has to look for the treated under the blocks. S/he has to use his/her paws and nose to remove the blocks. You can always increase the game's difficulty level. You can lock the blocks with bone-shaped pegs.
With time your dog will learn how to unplug the blocks. You will witness your golden baby improving gradually. s/he will be lifting the pegs one by one.
Pros:
It provides mental and physical stimulation.
It is a treat-dispensing toy.
It supports independent playtime.
It is easy to clean.
Cons:
It can be hard at first.
It doesn't stand power chewers.
2- Kong Jumbler Football :
We decided to add you the ultimate type of interactive toys, fetch toys. Kong jumbler football is an amazing toy. You and your dog can play together with it.
As much as this toy is a tradition interactive toy as innovational it is. The design of this toy is paw-friendly. Your golden can easily grab it and shake it. In addition, you can throw this fetch toy as far as you can.
You can take this fetch toy to the park along with your golden. This toy even floats. This means you can hang around pools and lakes freely. Besides, you guys can enjoy your time in the water.
This toy comes from KONG. This brand is famous for making durable toys. The toys are built to last. Well, this one right here toy is no exception.
This toy is sure to amuse your Golden for hours. Besides, this toy has moves. It comes with an incredible unpredictable bounce. Your retrievers will be wondering which direction this football with goes next.
Pros:
It is super durable.
It provides mental and physical stimulation.
It has an unpredictable bounce.
It is easy to use and practical.
Cons:
It is not indestructible.
It is smaller than how it looks online.
Best Rope Toys :
1- Tug Rope Toy :
It is important to engage in a game of tug-of-war with your Golden boy. Rope toys are two for one. This tug rope is a great toy for chewing. It would help to exercise your dog's jaw. Besides, it helps to keep your pup's teeth clean.
Golden Retrievers adore carrying things in their mouths around. We picked this rope toy for you. It is perfect for playing fetch with.
The tug rope is thick and sturdy. This rope toy is built-up to endure abuse. It would last more than most rope toys. It is designed for aggressive chewers and teething puppies.
Although, the manufacturer claims the toy to be nearly indestructible. However, we all know that it is impossible. There is no such indestructible toy. Yet, the manufacturer offers a one-time free replacement or a full refund. In case your golden retriever destroys it.
Talking safety, this rope is made of 100% natural cotton. Besides, it is completely safe and non-toxic. Not to forget that it is odorless.
Pros:
It is super durable
It is made of natural cotton fibers.
it is safe and non-toxic.
It comes in different sizes.
It supports machine washable.
The company offers a one-time free replacement guarantee.
It helps aggressive, teething, puppies
It helps clean your pup's teeth.
Cons:
It is not indestructible.
2- Zanies Cotton Knotted Rope Bone Dog Toy :
This is more than just a rope toy. This a chew toy and an interactive one. The Zanies Cotton Knotted Rope Bone Dog Toy is your dog's new best friend. This rope is amazing for solo interactive play. This rope toy is strong enough to endure abuse.
The Zanies Cotton Knotted Rope Bone Dog Toy provides ultimate playtime. This rope toy offers a chewing challenge and a tug toy all in one. This toy is made with 100% cotton blend rope.
This rope doesn't support power chewers. It was built for puppies. It supports dental health. It cleans your golden puppy while s/he chewing on it.
Pros:
It satisfies the puppy's urge to chew.
It is made with natural cotton rope.
It is colored with vegetable dyes.
It promotes dental health.
Cons:
It is small (just for puppies.)
It doesn't support power chewers.
Best Plush Squeaky Toys :
1- Plush Rabbit Dog Toy by Pet Lou :
Golden Retrievers have soft mouths. To put into perspective, goldens can hold and carry things in their mouth without destroying them. Golden retriever puppies are gentle. They love having soft plush toys. They love carrying around and shaking.
This rabbit is a realistic-looking one. This toy will get out the hunting instincts in your retriever. It is ideal for chasing. Besides, your pup will love snuggling with this rabbit. In addition, this rabbit squeaks, grunts. Also, the rabbit's ears crinkle.
This soft plush toy is ideal for puppies. For extra durability, the toy is double-stitched. However, it suits gentle chewers or puppies.
This plush rabbit is popular among many owners of Golden Retrievers. They say that it is their pup's favourite toy.
Pros:
It is a realistic-looking rabbit (it has vivid colors.)
It is double-stitched (durability.)
It suits gentle chewing sessions
It contains multiple squeakers.
It supports machine washable.
Cons:
It doesn't support aggressive chewers.
2- Zippy Paws Donut :
ZippyPaws Donutz is a soft, fuzzy toy. It has a squeaker inside. The great thing about this toy is that most golden puppies love playing with them. Your golden puppy will stop nearly anything s/he is doing when hearing a squeak.
ZippyPaws Donutz Squeaky Plush No Stuffing Dog Toy has a fun, cute donut design. The donut comes with two crescent-shaped squeakers. This fun donut is built specifically for small- and medium-sized dogs.  
Pros:
It has fun, cute, donut design.
It has two crescent-squeakers.
It is ideal for golden retriever puppies.
It doesn't contain stuffing.
Cons:
It doesn't support aggressive chewers.
Buying Guide for Golden Retriever Toys :
Apparently, there are certain kinds of play that clarify why specific types of retriever toys attract retrievers more than other breeds. This is what a study published in the journal "Animal Cognition" showed.
The study discovered that retrievers view at toys in the way that wolves view at their prey. They are attracted to toys that taste good. The show their appreciation to the toy through ripped apart.
They are also attracted to toys that make a sound since it is like squealing in terror.  
Golden retrievers are different. Thus, it is important to know what type of play appeals to your puppy. Besides, it is vital to determine your golden puppy's chewing style.
If your puppy is a gentle chewer then a plush toy is more fitting for her/him. However, if you have an aggressive chewer at home, you will need to find tough chew toys. Those tend to be more durable enough to survive power chewing.
Safety is your priority :
The first thing you need to look for is safety. Before buying any toy, ask yourself is it safe for my puppy? Keep in mind that your puppy will be putting is her or his mouth.
What if that toy contains non-toxic materials? What if it would break into small pieces causing choking hazards?
 If your puppy swallows a toy, it may cause a blockage in their stomach. This will probably need surgical intervention. Choking is fatal.
Here are some tips to avoid this from happening :
Supervise your retriever puppy :
Remember to always supervise your puppy with toys. Supervision is necessary, particularly, when the toy is new. Your puppy might shred some toys in minutes. Collect those small pieces to avoid choking hazards.
Pick the right size toy :
As a matter of fact, golden retriever puppies aren't tiny puppies. In addition, they grow faster than other breeds. Remember to get your puppy a toy that is bigger than her or his mouth. This way it won't get stuck in their mouths or get swallowed.
Get you durable toys :
Durability is important. Durable toys tend to be a little bit expensive. However, they are worth it. Since cheap toys get shred to pieces quickly and easily which again would cause choking hazards.
Choosing the Best Toys for Golden Retrievers :
Before picking the best toys for your golden retriever puppy, there are a few things you need to keep in mind:
Where will you use the toy (outside or inside)?
How often will your puppy use with the toy? This one is very important when it comes to treat-containing toys. Too much of these toys may cause being overweight.
Does your place support the toy's type of play? Having a small apartment or house doesn't give much room to chase toys.
How much are you willing to spend?
Another point to keep in mind is what type of play golden retriever puppies like. They enjoy the following:
Tugging
squeaky toys
chew toys
soft toys
balls
Make sure you take you golden retriever puppy's personal preferences.
Here are some tips you can benefit from too:
Toys that look realistic are always a great choice.
Provide your golden retriever with a variety of toys on paw.
Hop in the fun (join your puppy's playtime.)
pick age-appropriate toys for your Golden Retriever.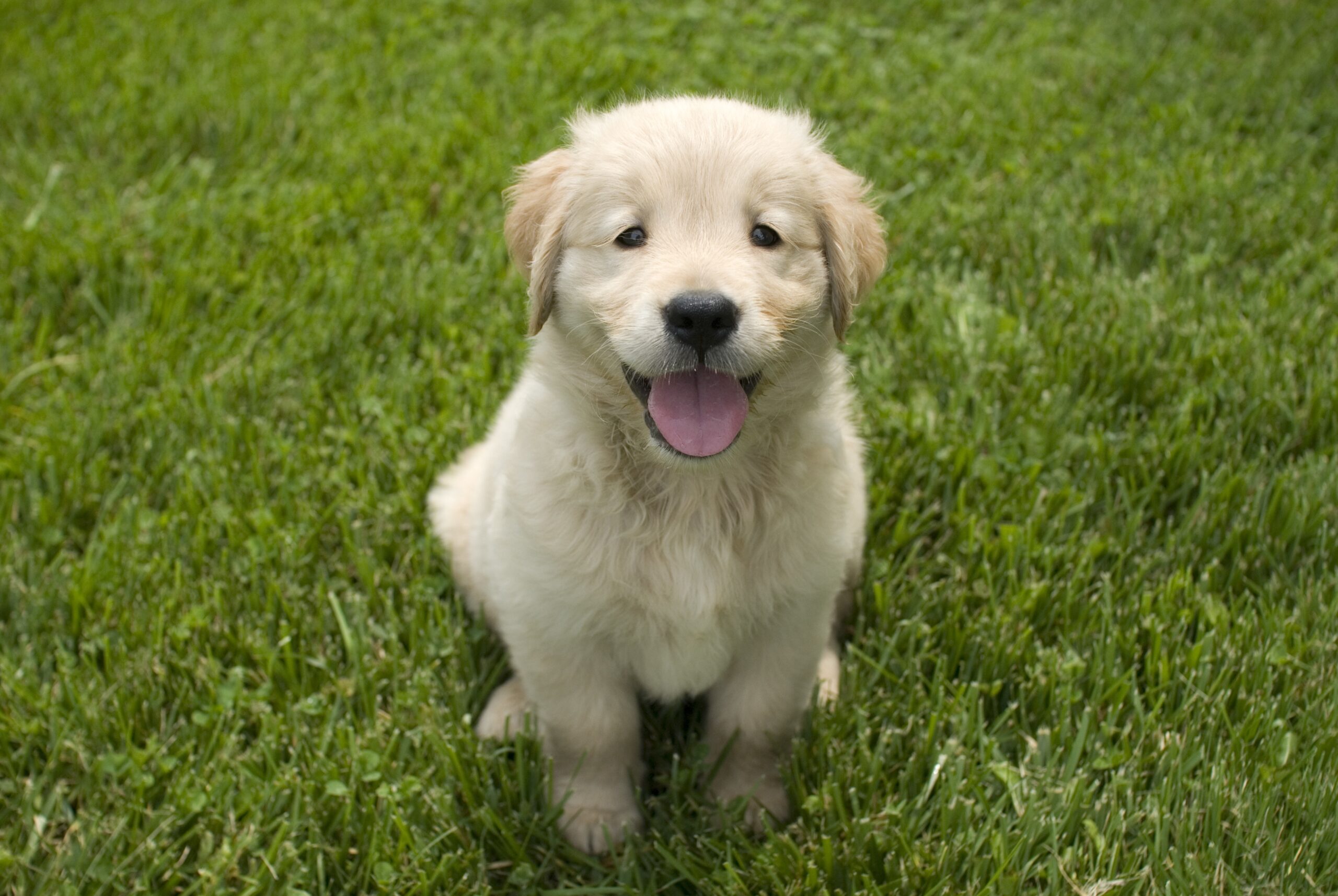 Frequently Asked Questions :
How do I keep my golden retriever puppy entertained?
Well, toys are a great way to keep your puppy entertained. However, it is not enough. You need to walk them. Golden Retrievers are an outdoor breed. They are supposed to get a lot of physical exercises to be fully stimulated. You can play fetch your puppy, teach them to swim, play tug-of-war with them, give them puzzles, and train them.
Can Golden Retriever be left alone?
Golden Retrievers are a breed that basically does fine when left alone. However, you need to take the proper precautions.
What bones do you give your golden retriever puppies?
You can give your golden puppy most raw bones. Uncooked bones are edible for dogs. You can choose to get them raw chicken, turkey, lamb, or beef bones. These tend to be soft enough to chew, eat, and digest.
How long do golden retriever puppies chew?
In fact, golden retriever teething continues until they have their adult teeth. Usually, this would las until are 6 months old.
How to stop golden retriever puppies from chewing?
There are several things to do. You can start off by playing an activity where s/he usually bites. When s/he bites, say a firm "no" and hive her/him a chew toy.
Conclusion :
This settles our list of the best toys for Golden Retriever puppies. We truly think that your retriever will love the toys mentioned above. Your puppy will probably love them, even more, if you hop on the fun journey. Goldens adore human interaction.